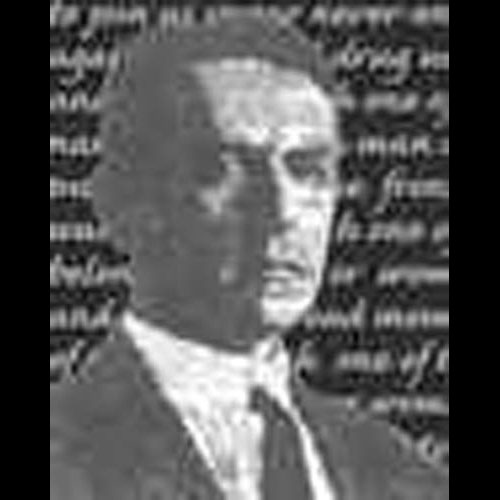 Federal Prohibition Agent Charles A. Wood, U.S. Department of Treasury, Bureau of Internal Revenue, Border Department, was killed on March 22, 1921, along with his partner, Agent Stafford E. Beckett, while attempting to execute a search warrant on whiskey smugglers at the Shearman ranch in El Paso, Texas, near the U.S./Mexican border. Following a lead that 23 cases of liquor were to be sent across the Mexican border, a Federal raid was organized, and unfortunately, both agents lost their lives. At the time, newspapers reported that in the two weeks prior to this incident there had been seven armed fights between Federal agents and border smugglers. Agent Wood was 35 years of age at the time of his death.
Agent Wood, better known as "Honest Arch Wood", was the first Federal Narcotic Inspector stationed in Dallas, Texas, after the enactment of the Harrison Narcotic Law (PL-233) on December 17, 1914. A native of Abilene, Texas, he was reputed to be one of the most conscientious agents in the Federal service.
At the time of his death, Agent Wood was stationed in Dallas, Texas, as a Narcotics Agent working out of the San Antonio, Texas, Office of the Collector of Internal Revenue and had been in Federal service for 12 years. Agent Wood was the Chief in Charge of Prohibition Enforcement in the San Antonio District, which comprised sixty-eight counties. In 1915, Agent Wood was appointed the Revenue Agent in Charge for the enforcement of the Harrison Narcotic Law; in 1920, he was appointed Agent in Charge of the Prohibition Enforcement Forces in San Antonio; and, in October 1920, he was appointed Chief of Field Forces of the Combined Narcotics and Prohibition Agents in the Border Department for the State of Texas. Agent Wood was survived by his wife; a daughter, Elizabeth; his mother, Mrs. J. J. Wood of Abilene, Texas; three sisters; and four brothers. One of his brothers, Will S. Wood, was also a Federal prohibition agent who became Deputy Commissioner of the Bureau of Narcotics under Commissioner Harry J. Anslinger.